Neha was called to the Bar of the Province of British Columbia in 2016. She received her law degree from Punjabi University, Patiala in 2010 and Masters degree in International Business Law from York University- Osgoode Hall Law School, Toronto in 2011.

Neha has several years of experience in immigration & family law, which she acquired while working at various firms. She specializes in immigration law and provides affordable and competent advice to her clients not only in the Lower Mainland but throughout the country, in the areas of immigration law including but not limited to visitor visas, work permits, study permits, spousal sponsorships. She also assists clients with obtaining Labour Market Impact Assessments (LMIA) in order to hire Temporary Foreign Workers. She also deals with family law, wills and estates matters.

She is an outdoor enthusiast, who loves travelling and exploring new places; you will often see her hiking in the beautiful trails of the Province. She is equally comfortable at home, reading a book or catching up over facetime with her adorable nieces.

She is fluent in English, Hindi and Punjabi.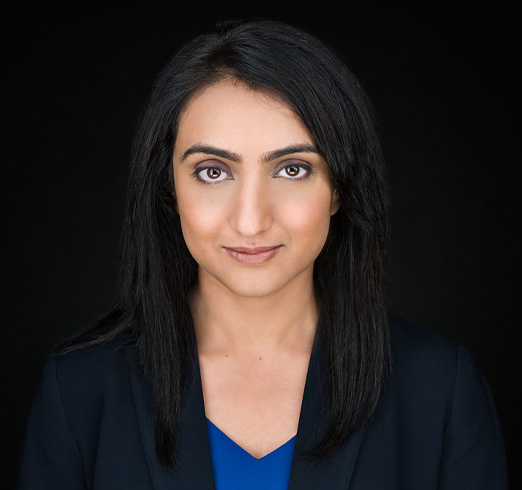 Honesty & Integrity
At our law firm, we believe in building trust with our clients by providing transparent and accurate information about their legal matters.
Excellence
We believe in excellence in every aspect of our work, from our attention to detail to our dedication to providing personalized legal services that meet the unique needs of our clients.
Commitment
We will always act in your best interests, and we won't take on cases that we believe are not in your best interest.
Professionalism
We understand that our clients are counting on us to provide top-notch legal representation, and we take that responsibility seriously.
Accountability
We believe that our clients have a right to expect the best possible legal representation, and we are accountable for providing it.
Customer Service
We are committed to providing our clients with the highest level of legal services, delivering exceptional results that exceed expectations.
What Our Clients Say About Us?
Neha's expertise was very instrumental in getting my brother's wife a Spousal work permit, as an accompanying member, from India in the first attempt. I am so glad my Uncle referred me to her. I will highly recommend her to others.
I am been using Neha's services for immigration cases from last few years. She worked for me on many different applications, including LMIA, super visa for parents and visitor visa applications for family members. She is very knowledgeable and thorough with her work...
I have had a great experience with Neha as my immigration lawyer. I don't have enough words to say thank her for help regarding my visitor visa application needs. She was very helpful, friendly, hard working, and knowledgeable about her job as an immigration lawyer...
Experience, Excellence, Empathy
Neha Bains (Barrister & Solicitor)
Contact us today to schedule a consultation and experience our commitment to professional legal services.